Yesterday, we received a report that an HDXPRT 4 tester encountered an error message during the Convert Videos workload. During the workload, HDXPRT uses HandBrake 1.2.2 and CyberLink MediaEspresso 7.5 to convert multiple videos to formats optimized for mobile phones.
The error message reports that the video files did not load correctly: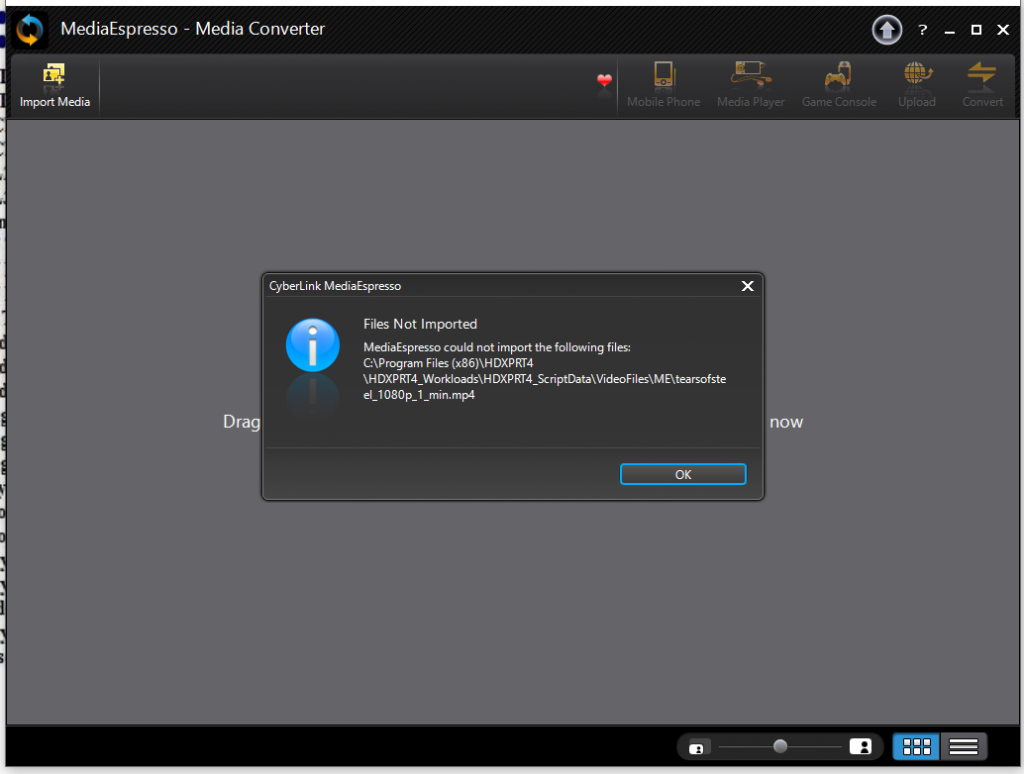 We apologize for the inconvenience that this causes for HDXPRT testers. We're troubleshooting to determine the cause of the issue and will let the community know as soon as we identify a reliable solution. If you have any insight into this issue, or have encountered any other error messages during HDXPRT testing, please feel free to contact us!
Justin