We're excited to have recently passed an important milestone: one million XPRT runs and downloads! Most importantly, that huge number does not just reflect past successes. As the chart below illustrates, XPRT use has grown steadily over the years. In 2021, we record, on average, more XPRT runs in one month (23,395) than we recorded in the entire first year we started tracking these stats (17,051).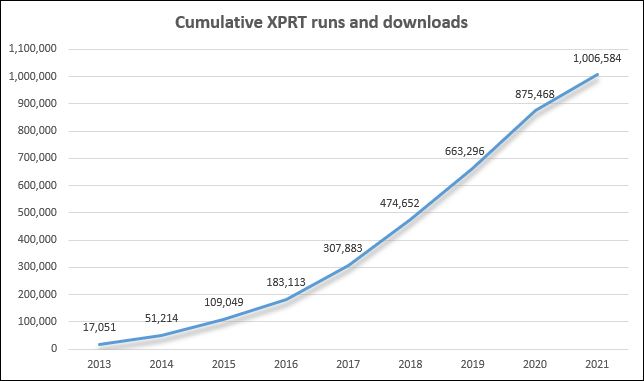 We reached one million runs and downloads in about seven and a half years. At the current rate, we'll reach two million in roughly three and a half more years. With WebXPRT 4 on the way, there's a good chance we can reach that mark even sooner!
As always, we're grateful for all the testers that have helped us reach this milestone. If you have any questions or comments about using any of the XPRTs to test your gear, let us know!
Justin