We're proud of all the XPRT tools, each of which serves a different purpose for the people who rely on them. But for those new to the XPRTs, we wanted a way to make it easy to tell which tool will best suit each person's specific requirements. To that end, today we're excited to announce the XPRT Selector, an interactive web tool that helps consumers, developers, manufacturers, and reviewers zero in on exactly which XPRT tool is the right match for their needs.
Using the XPRT Selector is easy. Simply spin the dials on the wheel to choose the categories that best describe yourself, the devices and operating systems you're working with, and the topic that interests you. Once you've aligned the dials, click Get results, and the Selector will present all the free XPRT tools and resources that are available to you. Along with choosing the best tools for you, the XPRT Selector also explains the purpose and capabilities of each tool.
To see the Selector in action, check out the short video below. You can take the XPRT Selector for a spin at http://www.principledtechnologies.com/benchmarkxprt/the-xprt-selector/.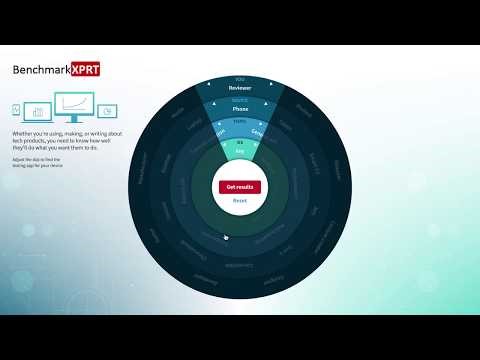 All the XPRT tools have one thing in common: They help take the guesswork out of device evaluation and comparison, making them invaluable for anyone using, making, or writing about tech products. We think the XPRT Selector is a great addition to the fold!
Justin