Today we formally released HDXPRT 2014. The BenchmarkXPRT Development Community has been using a community preview for several weeks now. Now that we've released the benchmark, anyone may freely use it.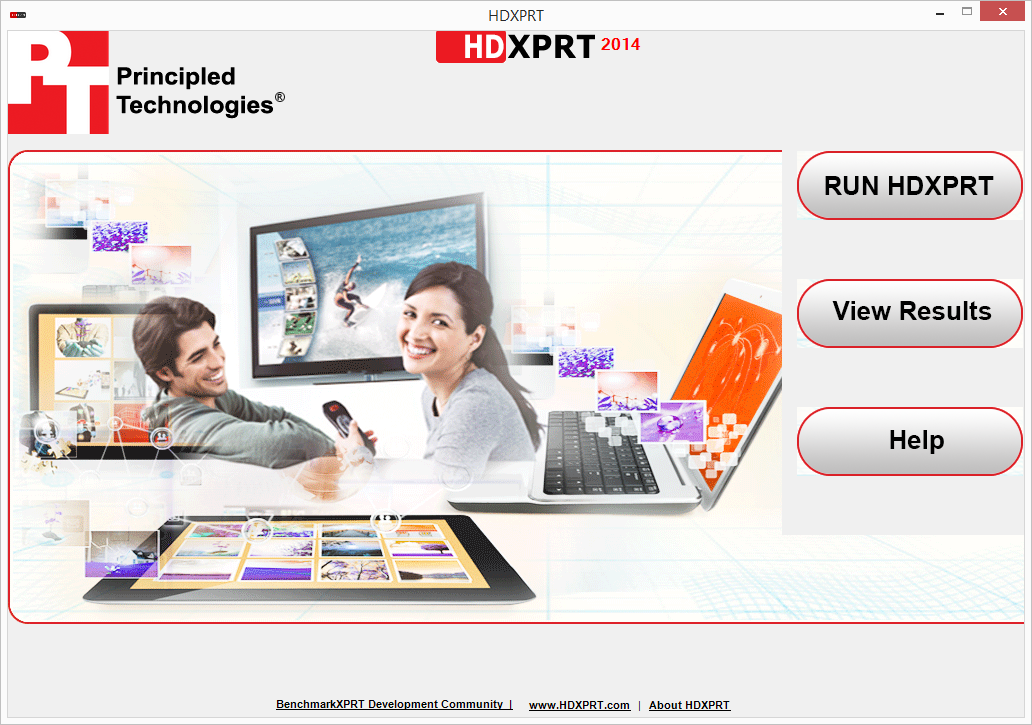 HDXPRT 2014 address the most common comments we had about the previous versions. It is a much smaller and faster benchmark. Instead of taking over five hours to get a result, as HDXPRT 2012 did, you can now install the benchmark and get a result in less than 2 hours. Also, because we were able to trim the benchmark size considerably, you can download HDXPRT directly from our site via a compressed install file. See the HDXPRT 2014 User Manual, available in the download and at HDXPRT.com, for installation instructions.
The HDXPRT 2014 source code will soon be available to the community. Remember that community members have access to the source code, but it is not available to the general public.
Although HDXPRT is much smaller and faster than HDXPRT 2013, we worked hard to make sure than we did not compromise the results. Give it a try and let us know what you think!
Eric