The last time the XPRTs attended the Consumer Electronics Show in Las Vegas was in January 2020, shortly before shutdowns due to the global pandemic began. More than 171,000 people attended that year's show, the 2021 show was totally virtual, and CES shortened the 2022 show after many exhibitors and media pulled out during the Omicron surge. While some aspects of the event are returning to normal this year, about one-third of the typically jam-packed Las Vegas Convention Center space is empty, and only about 100,000 people are likely to attend. Nevertheless, the show is still enormous and full of fascinating new technology.
Just one day into the show, I've already noticed some interesting changes in the virtual reality (VR) and augmented reality (AR) areas since I last attended in 2020. One change is a significant expansion in the sensory capabilities of VR equipment. For a long time, VR technologies have focused almost solely on visual and audio input technology and the graphics-rendering capabilities necessary for lag-free, immersive experiences. In 2020, I saw companies working on various types of haptic feedback gear, including full-body suits, that pushed the boundaries of VR beyond sight and sound. Now, several companies are demonstrating significant progress in "real-feel touch" technologies for VR. One such company is HaptX, which is developing a set of gloves (see the picture below) that pump air through "microfluidic actuators" so that users can feel the size and shape of virtual objects they interact with in a VR environment. While we often think of VR being used for gaming and entertainment, advances in realistic, multi-sensory capabilities can lead to VR becoming a valuable tool for all kinds of industrial and professional training applications.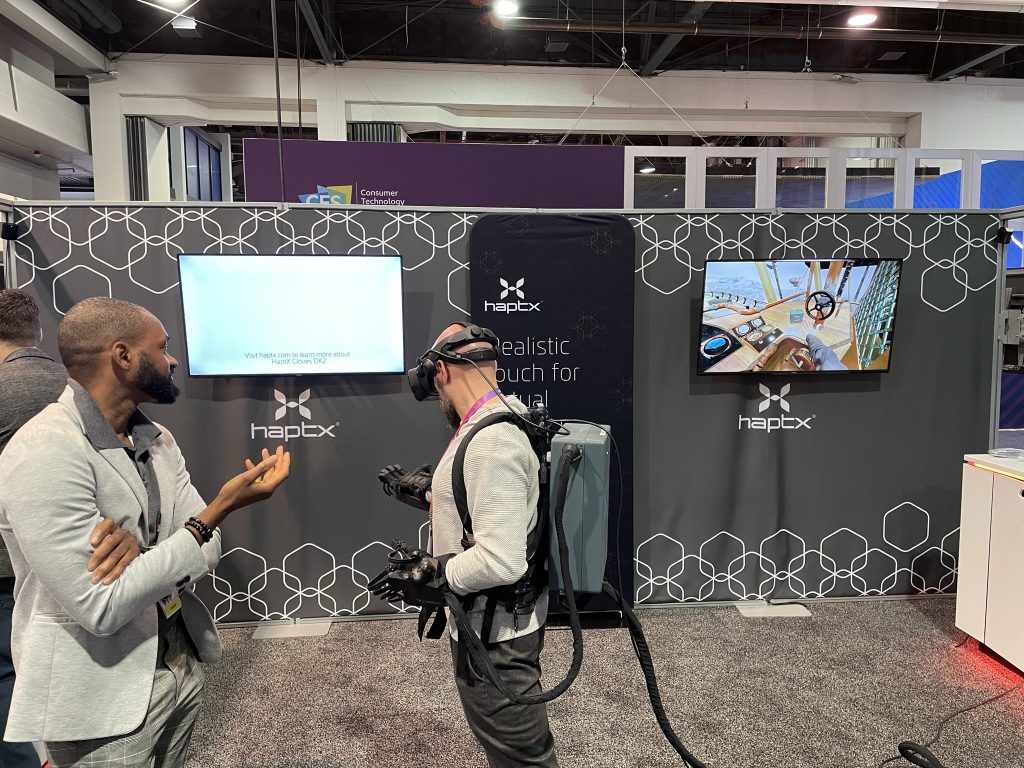 Another change I've noticed is how AR seems poised to move from demos to everyday life by means of integration with all types of smartphone apps. I enjoyed speaking with a representative from a Korean AR company called Arbeon. Arbeon is developing an app that will allow users to point their phone's camera at an object (a wine bottle in the picture below), and see an array of customizable, interactive AR animations surrounding the object. You'll be able to find product info, see and leave feedback similar to "likes" and reviews, attach emojis, tag friends, and even purchase the product, all from your phone's AR-enhanced camera and screen. It's an interesting concept with limitless applications. While VR is here to stay and getting better all the time, I personally think that AR will become much more integrated into everyday life in the coming years. I also think AR apps for phones will allow the technology to take off more quickly in the near term than clunkier options like AR eyeglasses.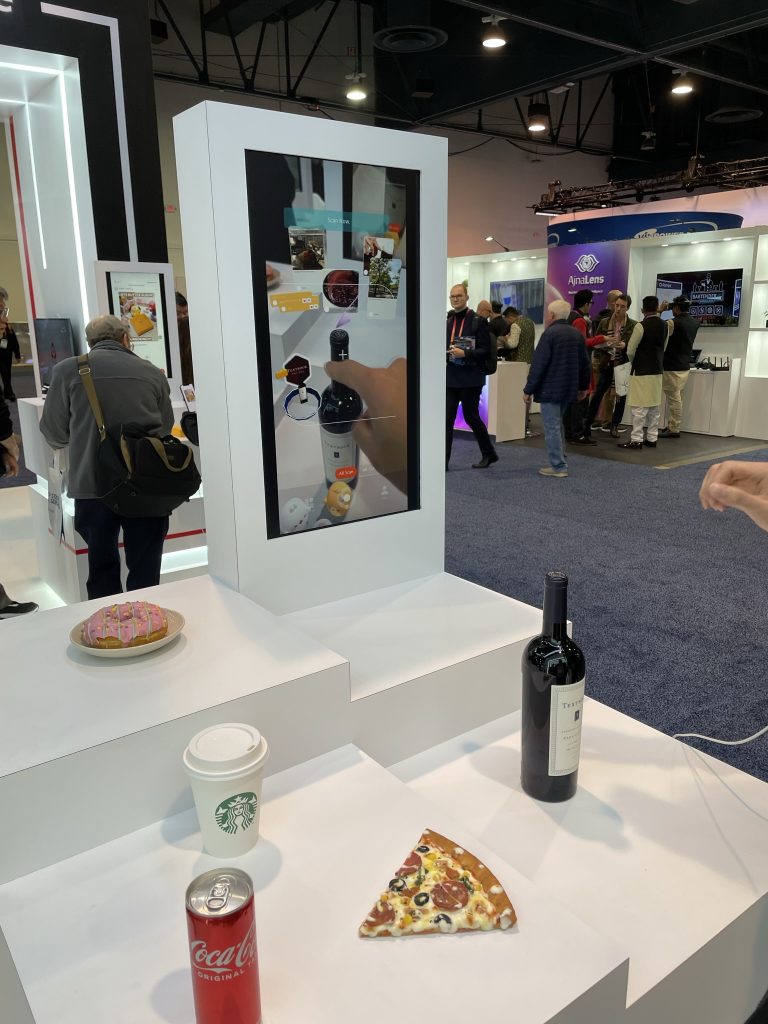 Of course, thinking about AR has led me to wonder if we'll be able to incorporate AR-related workloads into future XPRTs. As new technologies place new and unprecedented levels of processing demand on our computing hardware, the need for objective performance evaluation will continue. Providing reliable, objective performance data is why the XPRTs exist, and planning for the future of the XPRTs is why we're at CES 2023. If you have any thoughts about how the XPRTs can help to evaluate new technologies, we'd love to hear from you!
Justin