I recently wrote about the LIFX smartbulb. It is a multi-color, LED light bulb that you can control over WiFi using your smartphone or other IOS or Android device. I generally like the bulbs, but discussed some of the issues and frustrations I encountered. I now have a new one.
When the LIFX review appeared, my tech savvy co-workers quickly discovered that they could load the LIFX app on their smartphones and control the LIFX bulbs in my office.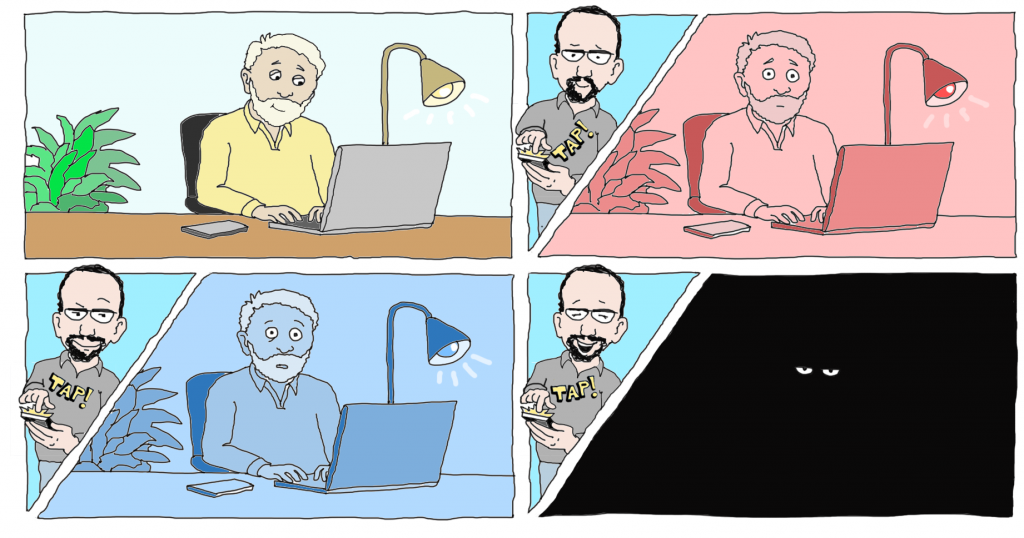 The LIFX support site says, "Because LIFX bulbs act as a device on your existing WiFi network, the security of each Bulb is as strong as the security of your WiFi network. If someone has access to your WiFi network … they will have access to change the light settings if they have the LIFX app installed…" I quickly found that the controlling device does not even need to be an IOS or Android device. For example, there is a Windows app, LIFXtend, which can control the bulbs. There is also code on GitHub for controlling the bulbs in everything from Ruby to Objective-C. And, the prankster doesn't even need to be on my WiFi network, any device on my local network can control the LIFX bulbs.
Suffice to say, this "feature" has led to some interesting practical jokes. Imagine multiple people changing the color of the bulbs during a conference call. Or, in the middle of a meeting, someone making one of the bulbs act like a lava lamp.
Unless you want to play similar games, you should think twice about where you install LIFX bulbs. At least until LIFX adds some sort of password protection or other security.
Otherwise, you may learn, as I did, that the strobe effect is much more annoying with the IOS app than with the Android one.